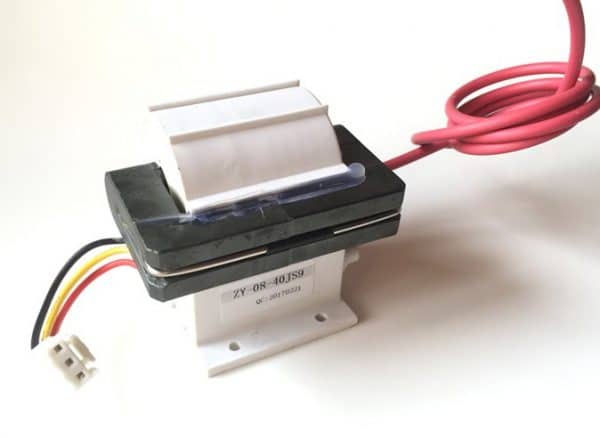 Flyback transformer 40-50w (HVT)
€ 60.00
Price includes tracked shipping worldwide
Description
Reviews (0)
Do you have a question?
Description
If your power supply needs a flyback transformer we got them for quick delivery.
Click here to diagnose if you need a Flyback transformer, or if its other fault on your PSU.
This unit is tested before shipping. Included are two bridge rectifiers, we suggest it to be changed at the same time to prevent the PSU go bad once more.
Price includes tracked shipping worldwide – if you order a flyback, choose "free shipping". Your parcel will be sent with tracked and insured shipping anyway!
Avalible versions
ZY-08-40JS9 – 3pin with connector + positive lead
ZY-08-40JS8 – 3 cables without connector + positve lead
Included with the flyback
One flyback transformer
Two bridge rectifiers
Two in-line fuses for PSU board
Two glass fuses for the rear connector
If you are uncertain on which you need, take a photo of your flyback and email me – hp@k40laser.se
Do you have a question?